With a back on the mend, I decided to head to my parents' house for a week before heading south to Joshua Tree. While there, I was able to connect with some people in Southern California via mountain project. My initial plan was to drive down the coast and climb with people on the way; making the journey down over the course of two or three days. However, after seeing the rain forecasted on the coast, I decided against it. I made plans with 'Jackson' to climb in Joshua Tree. I left when my back was about 80% recovered.
Jackson canceled while I was driving down. He said something about being sick. Feeling somewhat discouraged, but determined to stay optimistic, I arrived in Joshua Tree, California late that night. I stayed in the BLM land just north of Joshua Tree NP; mostly because it was free camping, but it was also late and I wasn't sure how the camping situation in the park would work. I sent some texts to people on mountain project and had something to eat.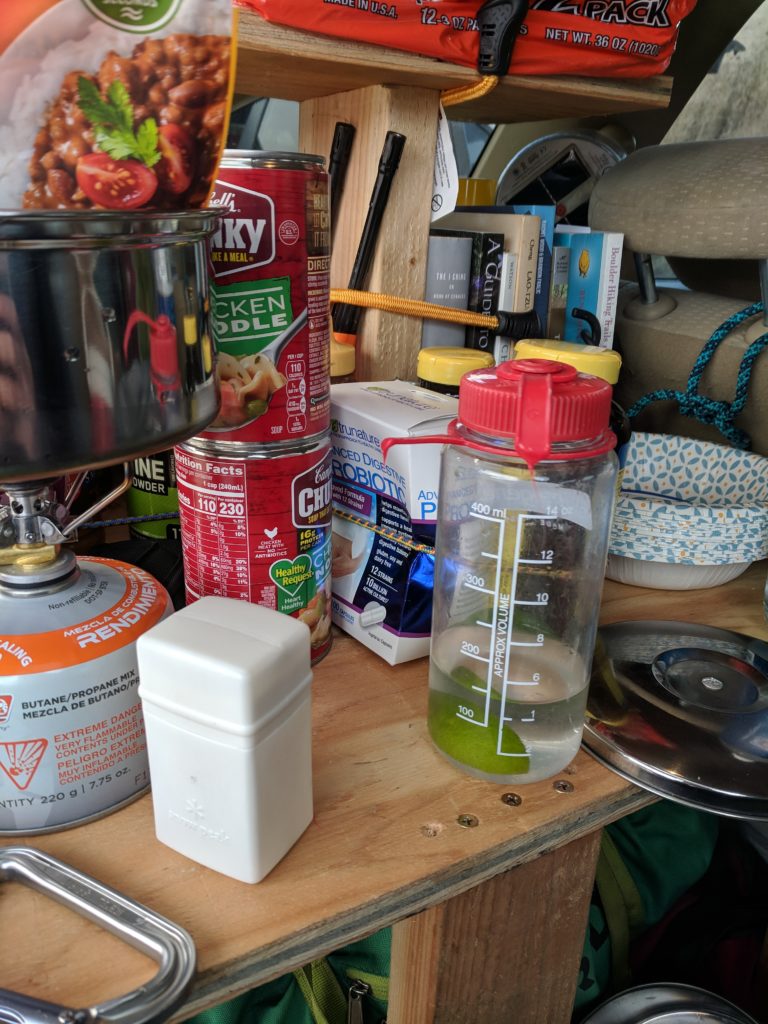 My diet at this point was terrible. Not like 'junk food' bad, but paranoia about refrigeration caused me to eat only prepackaged food. Cans of soup, packages of lentil beans, and oatmeal were my staples. I didn't eat any vegetables unless they came in a can. This would soon change, though.
The second day was rather uneventful. I woke up and went into the park. I tried out the entrance boulder problem and then decided to drive further into the park. Driving into the park, I was floored. Much like in Yosemite, it was difficult to not get distracted from driving by the awe-striking granite formations.
I pulled over when I saw a particularly cool formation to do some easy 5th class scrambling. Right before I finished the apple and peanut butter I brought with me, it started to rain. Luckily, many of the formations you can easily scramble up have an easier way down, so I was able to retreat quickly and safely. Around 3:00, I returned to the BLM land where I was staying so I could eat and get service to see who had responded to me. As I was injured I didn't want to push it, so I ended up responding to 'Bailey' who had also injured his back and was okay with climbing around 5.8.
I met Bailey the next morning. It started to rain right when we were supposed to meet, so we opted to delay climbing for the following day. He casually offered to let me stay at his campsite, and that began my experience at Hidden Valley Campground.
---
For those of you who have never been, I should explain the Hidden Valley Campground to you. It's basically climbing summer camp. All around you are formations with many routes. Sitting at camp during lunch or between climbs, you can watch climbers everywhere. Honestly, it gets a little too crowded, so it wasn't my favorite place to climb, but there is no shortage of climbing within walking distance. Scrambling and bouldering in the campground, however, was lots of fun. Exploring the area was awesome, making it a great place to stay. There are so many formations there to scramble up. And scattered X rated boulder problems on these formations, quite a few easy enough for any climber to send.
---
That night, I met 'Alex', when he mistook me for Bailey and tried to give me back his guidebook. I got my first glimpse of dirtbag cooking that night when Bailey and Alex brought their stoves out to our picnic table.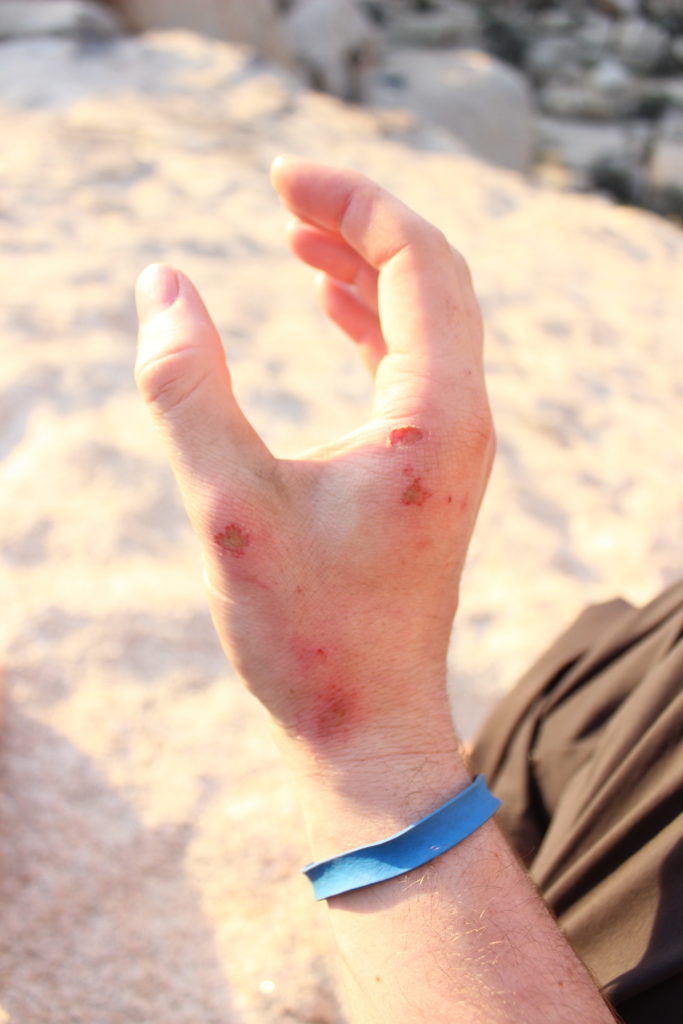 The next day, we climbed some easy .8, .9, and .10's. I still got shut down pretty hard, at least on the crack climbing. As much as I'd like to blame my back, it had more to do with the sharpness of the rock — and mainly my lack of experience truly crack climbing… which apparently there is a lot of in Joshua Tree… whoops. We did some face climbing, which allowed me to redeem myself, and I even did okay-ish on Leave it to Beaver (5.12a), which was surprising because the strongest I've ever been was maybe an .11b climber.
The following day it was raining, so we rested. It felt like the cold and rain had followed me from the Pacific Northwest.